Before driving away, make sure to test drive the car on the highway and steep hills.
Buying a used car can be a smart financial move, but making an impulse buy could mean you end up with a lemon. Whether you're heading to the dealership or buying from a private seller, arming yourself with knowledge and resources will help you make the most informed decision.
Here are seven things you need to do before buying a used car.
1. Define what you want and do your research.
Before anything else, take some time to write down what you want from a car: How many people does it need to sit? Would you like it to be small or large? Are there certain features that you feel you can't live without?
Don't let a pushy salesperson persuade you to extend your budget just to get the vehicle you want. Setting a price range for yourself can also help you narrow your search and negotiate a price you are truly comfortable with.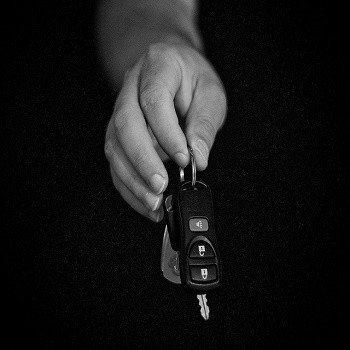 When you talk with the seller, be firm with your budget range, but don't share your target price until the dealer or seller makes an offer – not revealing the number gives you
more negotiating power
. And remember, a used car budget shouldn't just include funds for the car, but also money for an inspection and to cover any small repairs that may be necessary.
3. Consider all of your financing options.
If you aren't planning to buy the car with cash, consider financing options beyond the dealership. You may be able to get a great rate on an auto loan through a credit union, for example. Try to get rate quotes from a few places, and talk to each potential lender about the types of cars and price range you are working with.
Carfax reports give you the history of a car, letting you know if the car has been in an accident or might have any other potentially worrisome events in its history. Some dealerships will run reports for you, but for other dealerships (or if you're buying for a private seller) you can run a report yourself.
This is perhaps the most important part of buying a used car – seeing how the car actually drives. Try to test it in a variety of situations, including on the highway and up and down hills. If anything seems off to you – or even if you find the car uncomfortable – don't be afraid to walk away.
6. Get the car inspected.
Having the vehicle inspected by a trustworthy mechanic needs to be part of the buying process. You can run a basic visual check of the engine and frame on your own, but you will still need a mechanic to take a look under the car and run some basic tests. Even if the seller insists there are no mechanical defects or major issues, you should verify that the car is in good shape with a comprehensive inspection – after all, the seller is getting rid of the car for a reason.
7. Be prepared to walk away.
Don't walk into the sale with the intent of purchasing the car that day. Being too eager to make the purchase can put you in a position to accept an offer you're not truly comfortable with or settle for something that may cause more problems down the road. No matter how good the deal seems, be prepared to shop around so you aren
'
t pressured into buying a vehicle that may not be the right match for you.