The cars with advanced features such as Automatic cars seems to be gaining much more popularity in the Indian market. Consequently, The automakers are trying to provide the automatic trims even for the most economical models they have. You will find the cheapest automatic cars of 2016 here. we are following the earlier version of the same.
1. Tata Nano GenX which is the most awaiting car recently became the most inexpensive four wheeler to feature automatic transmission system, which is a huge breakthrough and an indication of things to come.
The vehicle has defined the another variant in the name of Tata Nano XTA priced at Rs 2.9 lakhs. The newly-launched Tata Nano GenX is quite small in size and likewise when it comes to engine capability, with a 0.6 litre motor delivering 37.5bhp power and 51Nm torque.
​
2. Maruti Alto K10 VXI
AGS Next on our list is Maruti Alto K10 VXI AGS, which starts at Rs 4 lakhs and is probably a better option if you are looking for a decent-sized hatchback. This compact hatchback is bigger in size as compared to Tata Nano which allows the space for 5 passengers. Further, Maruti Alto K10 VXI AGS has a more powerful engine with a 998cc displacement with returning 67.1bhp power and 90Nm torque.
3. ​Maruti Celerio LXI AT
Its Priced just above the Maruti Alto K10 VXI AGS, another Maruti automatic four wheeler on the list is the Celerio LXI AT. This compact hatchback is priced here at Rs 4.4 lakhs and is one of the most sober-looking hatchbacks in its class.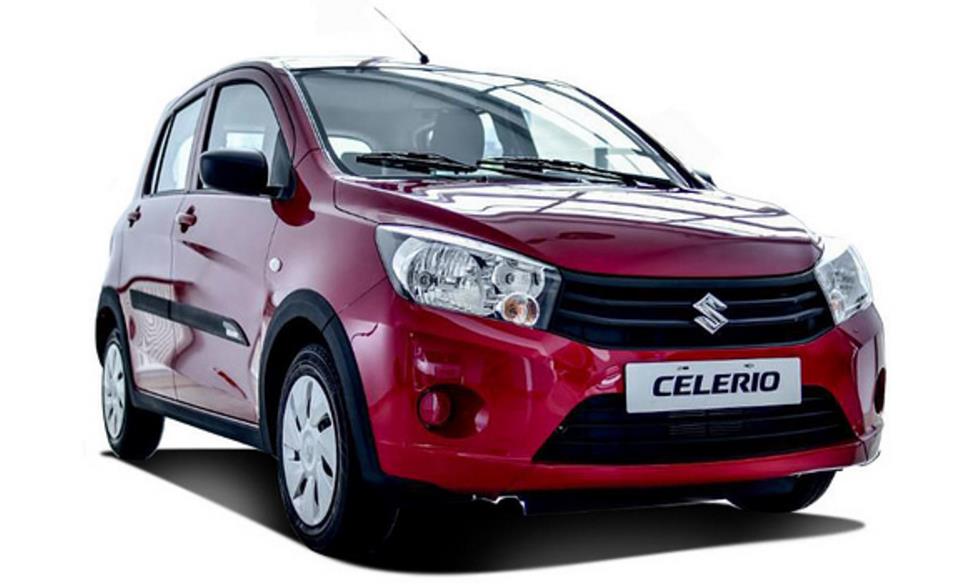 There are plenty of color options for users to choose from including Sunshine Rey, Cave Black and Blazing Red. As far as specs under the hood is concerned, Maruti Celerio LXI AT islooking pretty much at par with the Alto K10 VXI AGS with its 998cc, 1-litre K10B engine that has generates 67.04bhp power and 90Nm torque.
4. Hyundai Grand i10 AT ASTA
This was the first Hyundai on the list is the Grand i10 AT ASTA with a price tag of Rs 6.3 lakhs. The hatch does look a lot sportier than its counterparts, which works to its advantage while engine capability of the car is not that bad either. Under this hood, The Hyundai Grand i10 AT ASTA has been loaded with a 1197cc Kappa VTVT petrol engine that gives away 81.86bhp power and 113.75Nm torque, which are quite impressive figures.
5. Honda Brio VX AT
Finaally now the Honda Brio VX AT which is priced at Rs 6.3 lakhs. The car is powered by a 1198cc i-VTEC engine with four cylinders. Honda Brio VX AT is only the second vehicle on this list after Hyundai Grand i10 AT SPORTZ that has four cylinders delivering the most impressive figures on the list with 86.8bhp power and 109Nm torque.