Motorbikes which comes in all shapes and size but here we have found some different collection for you all to such as vehicles that are made out of recycled parts. The bike which is made up of wood
Trike, 2005, by Chris Gilmour. Photograph by Chris Gilmour
This motorcycle has been made by different recycled Autoparts , When thinking of green modes of transport, the mind doesn't immediately turn to motorcycles.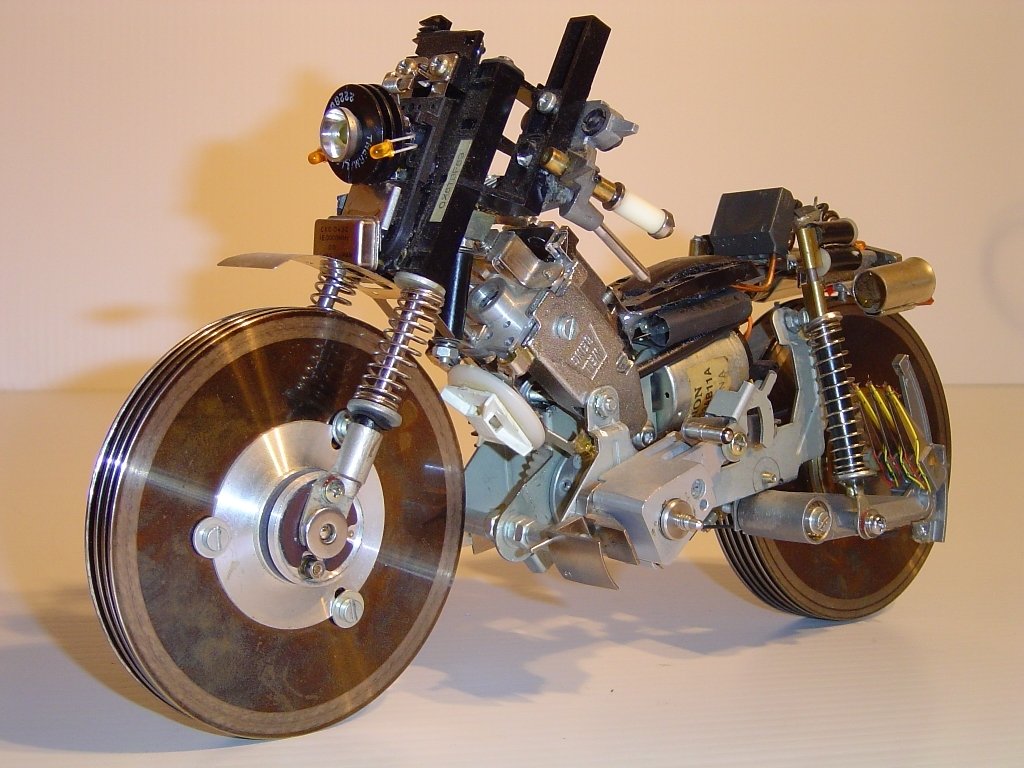 The bolted altogether and with hard disk drives which is used for wheels, the aptly named Champion whatever it looks like it is superb ! The bike is actually entirely made from recycled electronic parts, most of which are sourced from computers.
Champion by Alex Manigod. Photograph by Alex Manigod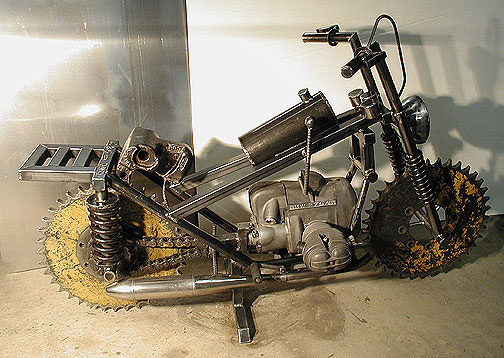 Motorcycle sculpture art. Photograph by Bruce Gray
With an absolute and full guarantee of zero emissions and 100% recycled, this motorcycle was made by Bruce. This can be the most greenest or Eco-friendly bike among all the lists. However it has found object metal sculpture which has a rather unfair advantage; though it incorporates a BMW R75/5 engine, it isn't going to move an inch under its own steam. The wheels which are made from two massive gears with their gigantic teeth, that are not going very far even if they were hooked up to an engine.