New Maruti Suzuki Baleno RS Finally launched arround Rs 8.65 lakhs
It is really a good time to consider buying a sporty hatchback when the country's leading carmaker decides to make one. Maruti has a pedigree when it comes to making fuel-efficient, reliable and cheap-to-run cars, but for its first performance hatch, the company has for once let the fuel economy figure (21.4kpl) .
But power is right at the forefront. thats why it is called the Baleno RS and it used a new 1.0-litre, three cylinder, direct injection, turbocharged petrol motor that makes 102hp and 150Nm of torque.
The Baleno RS enters a very niche segment of the car industry having very few direct competitors. The segment, which has Volkswagen Polo GT TSI and Fiat Abarth Punto as rivals to the new Maruti model, is concentrated on delivering a richer driving experience than the regular model which is introduced first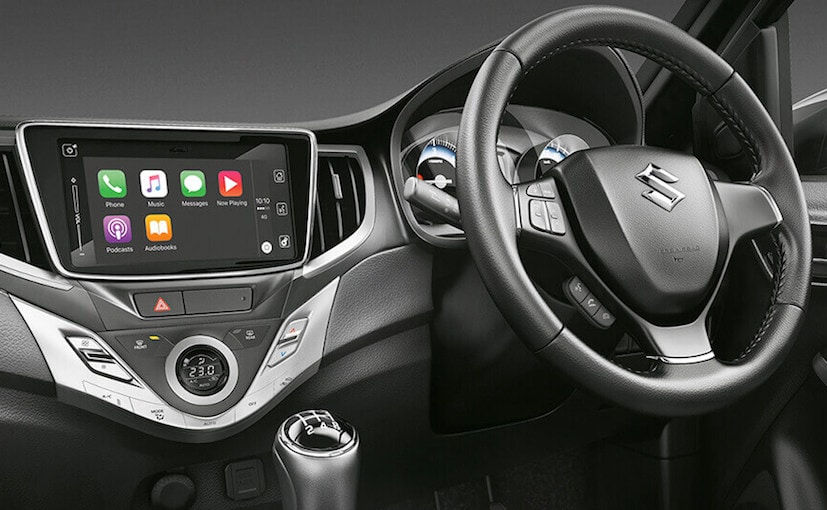 Performance enthusiasts' is a niche segment of customers, who are seeking more power, throttle and excitement in their compact on cars. Baleno RS, combining a powerful engine with a sporty design language and advanced safety, is designed to fully meet their aspirations"
Engine
Fuel Petrol
Type 998cc, three-cylinder, turbocharged
Power 102hp at 5500rpm
Torque 150Nm at 1700-4500rpm
Transmission
Type Front wheel drive
Gearbox Five-speed manual

Chassis & Body
Weight 950kg
Tyres 195/55 R16
Suspension
Front McPherson strut
Rear Torsionbeam
Steering
Type Rack and pinion
Type of power assist Electric
Economy
Tank size 37 litres
Source : MarutiSuzuki