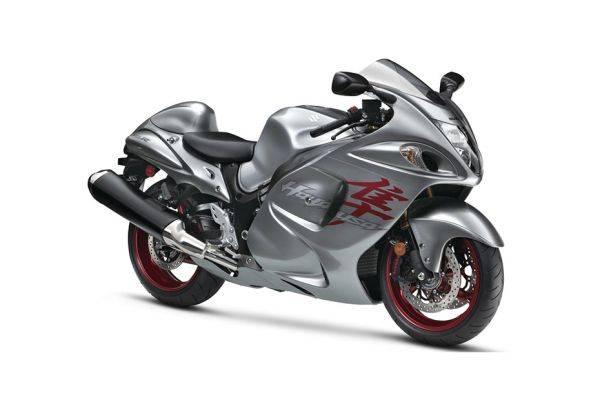 When we hear the word "Top Powerful Bikes", what comes to your mind , Does it mean powerful engine or powerful feature ?
To find out the exact meaning in which we are elaborating this word, please go down and check about the powerful bikes covers with all features and advantages. All powerful bikes are not always be called as
sports bikes
, few we listed here are also non sports bikes. (No. 5 & 6)
1. Suzuki Haybussa
2. Kawasaki Ninja
3. Honda Black bird
4.
Yamaha YZF
5. Dodge Tomahawk (500 Horsepower)
6. Rapom V8 (1,200 Horsepower)
1. Suzuki Haybussa: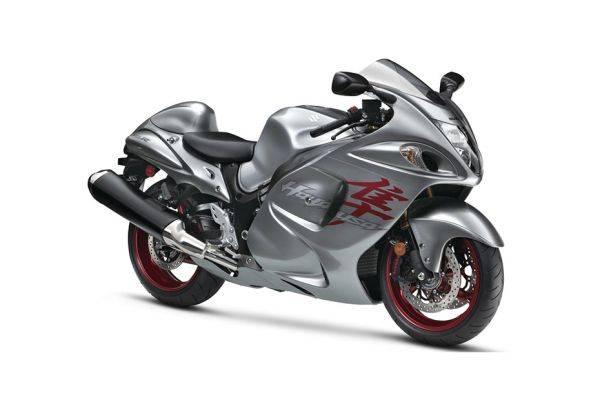 Image Source: Zigwheels.
Suzuki Hayabusaa is always heard from youngsters whenever we ask which is your favorite sports bike. This bike is called as most sporty bike since year 1999. It has displacement of 1340 cc with 197bhp @9500 rpm of 6-speed -constant mesh gear mechanism. This is also claimed as fastest production in the field of motorcycles.This is a powerful bike in terms of engine covering top speed of 312 km/h .
It costs nearly
₹13.8 lakhs.
2. Kawasaki Ninja ZX-14R
Image Source: Motorcomcom
Kawasaki Ninja has displacement of 1441 CC which gives the mileage of 15 km/L and kerb weight if 265 kg. This bike is claimed as king of all the motorcycles. It really looks very big and dense. This premium bike looks more sporty specially because of the headlights and body design. This bike has attractive features like Traction Control system, Advance indicator panel with digital analog LCD and the advance sensors which are integrated with Electronic Control Unit for better control.
Cost : Rs 16.9 Lacs.
Are you planning to buy? Start saving now.
3. Honda Black bird
Honda black bird, also known as Honda CBR 1100 CC, is the part of the CBR series which are made from 1996 to 2007.
Image Soure: Carloe n Rash
The bike was actually developed to challenge the Kawasaki Ninja ZX-11 which was the world's fastest production motorcycle. Honda achieves the top speed of 178.5 Miles per hour. This was also spotted in the hindi movie "Kaho Na Pyar Hai " where Hrithik Roshan rides this bike in Australian roads as shown in the film.
Source: Youtube
The looks of the bike is so astonishing because of its size. The tendency of increasing the amount of horse power positioned in a relatively small frame but it was completely based on the aerodynamic nose design on that of an aircraft which is called as one of the best designs in the bikes.
The best features of this bike are equipped with the suspension system compatible with the motorcycle's lightness which gives the outstanding agility and satisfying maneuver while maintaining the sports comfort.
This was also known for the powerful brake system which is integrated with the Dual-Combined Brake System . It actuates the front and rear brakes by pulling the hand lever or pressing the foot pedal which is efficient solution for fast stop of bike in complete safe zone.
Cost : Rs 17.6 Lacs - 21.70 Lacs
Yamaha R15 is powered by a 155.1 cc engine, which develops maximum power of 19.04 Bhp @ 10000 rpm and maximum torque of 14.7 NM @ 8500 rpm. The engine is mated to a 6-speed gearbox.
As we mentioned in the beginning, we will not only write about the sports bikes but we have something different than that also. So here we will talk about the Dodge TomaHawk with 500 hp.
This bike was concept design launched by Dodge in the year 2003 in the North American International show. It gives very attractive look with its out sizing engine displacement design having 10 cylinders that are taken from the car engine and four closed two wheels at front and rear end which gives the amazing look to the bike.
As per the sources , Dodge has released and given various hypothetical top speeds ranging from 300 mph (480 km/h) to as high as 420 mph (680 km/h) in the press releases.
6. Rapom V8 (1,200 Horsepower)
Source : Pintrest
This is one of the monster bikes we found on the internet. The Rapom V8 Bike is having V type 8 cylinder engines which gives the 1200hp and engine is being used as the stressed member for the frames and also the most challenging part was the routing of supercharger drive belt done by the front forks.
This is not made by any bike manufacturer, it is purely made by a 44 year old Engineer named as
Nick Argyle.