As we know that, automotive industry is growing day by day and there is a huge adaptation of electric vehicles in the india market. The world's biggest electric vehicle manufacturer Tesla has finally arrived in the indian market. Yes you read correctly.
Tesla Inc., an American electric vehicle manufacturing company, is now registered in India as "Tesla India Motors & Energy Private Limited". It has established its base in Bengaluru, Karnataka.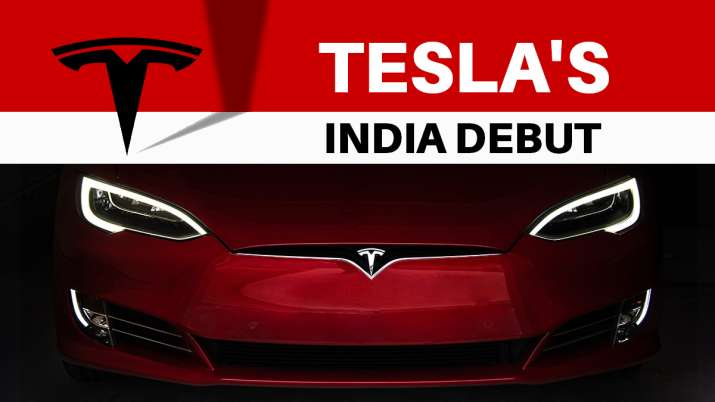 Image Source : INDIATV
Tesla already announced it's plans to make debut in one of the world's largest automotive markets, a couple of years ago. Booking for Tesla Model 3 began in 2016 but due to some infrastructure issues, everything was put on hold.
Tesla Model 3
Image Source : Financialexpress
This is the most affordable car in Tesla's lineup. This stunning sedan will get charged up in 15 minutes and sprint up to 500 km in one run, with a top speed of 162 kph. In the US variant, this car is featured with a big 15-inch touchscreen infotainment system, wireless charging pad, 14-speaker sound system, power-adjustable front seats etc. In the starting, it is expected that it will be a feature rich as it will be imported directly from America.
Are Tesla's car actually affordable for the Indian market?
Image Source : Forbes
Globally, the Tesla Model 3 is the most affordable car. But here's an issue with the Indian market. Import duties in India are extremely high and this will make Tesla cars unaffordable. It will become a herculean task for Tesla to provide a low-cost car. Although, having a small vehicle assembly plant can cut down the duties up to 40-50%. Recently the Indian government reduced GST on EV from 12% to 5% and 18% to 5% on chargers. Well, this news lit up our hopes of affordable EV cars.
Team of Tesla Motors India
Image Source : Mashable
Tesla has registered in the registrar companies in India. It has incorporated itself on 8th January in Bengaluru. The company named three directors in its subsidiary. Vaibhav Taneja (CAO, Tesla), V Sreeram (Entrepreneur, Xenon automotive & ClearQuote) and David Jon Feinstein (Senior Director, Global Trade & New markets) are the three Directors named by Tesla.
We hope that Tesla will provide the best EV cars for Indian roads. While an Indian company is also ready to give a tough competition to Tesla.
To know more about that read our article on Elon Musk's Tesla gets a challenger from Indian Market and Are we ready for the adaptation of Electric Vehicles?